Encouraging Health Care Providers to Reach Youth for STD Awareness Month
April is
STD Awareness Month
, an annual observance to raise awareness about the impact of
sexually transmitted diseases
(STDs) and the important role health care providers can play in supporting the sexual health of their patients. STDs can affect people from all walks of life, but adolescents and young people are disproportionately impacted. Estimates suggest that even though youth make up only 25 percent of the sexually active population, nearly half of all STD cases occur in people aged 15 to 24. Arkansas has had many spikes in STI cases over the past twelve month and local health officials are continously assessing and researching prevention methods to address the dilemma.
Primary care physicians, pediatricians, and other health care providers can help ensure young people receive comprehensive preventive care. Stigma, lack of information, access to health care, and a combination of other factors contribute to high rates of STDs among
teens and young adults
.
Providers are a trusted and respected source of information for most patients. In a recent study of college students, almost half of those surveyed preferred to receive sexual health information from a provider initiated discussion. For these reasons, providers need to be proactive in talking to their young patients, assessing their risk for STDs, and testing them accordingly.
Testing is among the most effective tools to prevent the spread of STDs. For some young people, mustering the courage to get tested for STDs may be difficult. What is important for them to know is that most STDs are treatable and many are curable. Early detection is key, as many STDs have no symptoms, yet can cause infertility and other serious health problems. By taking a proactive role in their patients' sexual health, health care providers can help reduce disease burden and long-term health consequences of STDs for the youth of today and the future.
What can Providers do to help young people avoid STDs?
Ensure a sexual history [PDF 219KB] is taken during a patient's initial visit, during routine preventive exams, and if you see signs of STDs. Providers should discuss the 5 "Ps" with their patients: partners, practices, protection from STDs, past history of STDs, and prevention of pregnancy.
Encourage STD testing among young people. Of the nearly 16 million American sexually active women aged 15 to 25, only 38 percent report being tested within the past year for chlamydia. This means more than 9 million young sexually active women were not screened as CDC recommends.
Adhere to screening recommendations. CDC recommends annual screening for chlamydia for all sexually active women aged 25 and younger.
Explore provider resources from CDC: STD Awareness – Reaching Young People
Rainbow Youth Leadership Institute (RILY)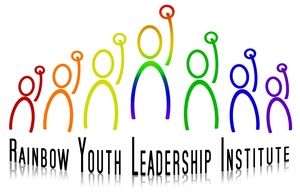 CAR/LMH Drop-In Center
800 Scott St., Little Rock
Registration begins at 8:00am
Last event ends at 10:30pm
The Rainbow Youth Leadership Institute (RYLI) will bring together 100 LGBTQ and ally youth ages 13-22 from across the state of Arkansas. Activities include a day of workshops led by some of Arkansas' best presenters, fun activities, an early evening reception at the Little Rock Central High School National Historic Site and ending with a party and talent show hosted by CAR's youth program, DYSC. So please bring your Best! Most Fierce! Talent! To Share!
Workshops will cover a variety of topics that include:
Gender * The Art of Drag * Art and Activism * Civic Engagement * Civil & Human Rights* Gay Straight Alliances * Same Sex Youth Dating Violence * Getting a Job as an LGBTQ Youth* Breaking Down Immigration at the Border * Intersections of Identity and Race/Ethnicity* School to Prison Pipeline and its Impact on LGBTQ Youth
We still have a few slots left! Sign up ASAP! We order the Institute T-shirts this Thursday the 19th! Liability/Media/Medical waivers MUST be returned in order for your application to be considered. If you are under 18, these must be signed by your legal guardian.
Hewlett Packard, CAR, PFLAG Little Rock, PFLAG NW AR, Arkansas ACLU, Little Rock Central High School National Historic Site, Out on the Town Magazine, The staff of Lilly's Dim Sum/B-Side , Nathaniel Roe and L.J. Rhodes, L.A. Corp, Sibling Rivalry Press, ButchFemmePlanet.com, Dr. A.J. Zolton, Dr. Catherine Crisp and Dr. Kay McKinzie, Brett and Jeana Miracle-Huie, New Beginnings Church of Central Arkansas, Kelly Ross
A Call to Action for Arkansas and Beyond