Editor's note:
As we are on the road this week at Net Roots Nation, please check out our Facebook platform to get the full scope of our experience at this conference. Come follow us at
www.facebook.com/corneliusonpoint
LGBT in the South Conference Announces 2016 Session
LGBT* in the South conference will be held
March 18-20
,
2016
in Asheville, NC at Asheville-Buncombe Community Technical College.
The conference combines workshops to build organizing skills, facilitated discussions about topics impacting LGBT* Southerners, and Continuing Legal Education (CLE) sessions for attorneys on topics of LGBT* law. This year Arkansas was represented by Tommie Luckett and Andrea Z. whom were apart of the panel discussion concerning transgendered issues. Check out there website, www.lgbtinthesouth.com for more information as well as watch this space for updates.
Impact Partners to launch doc producers fellowship


Film financier Impact Partners is teaming up with the DOC NYC festival on a fellowship for up-and-coming producers.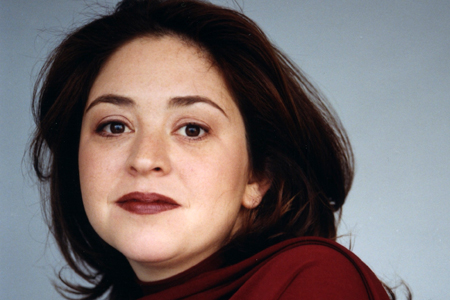 The annual Emerging Documentary Producers Fellowship will award five producers with US$2,500 and the opportunity to participate in a program consisting of 10 development workshops taught by industry figures and well-known filmmakers such as Liz Garbus (pictured), Morgan Spurlock, Amy Ziering and Stanley Nelson, among others.
The year-long workshops will take place in New York City and each session will explore a different aspect of film production, including finance, festival strategy, marketing and distribution deal-making and legalities.
Nominations for the fellows will be accepted from directors, producers, editors and other key crew members who worked with the candidate on a previous or current film. Emerging directors cannot nominate themselves, and the applicants must have worked on at least one documentary in a key position such as producer, line-producer, co-producer or associate producer, though on no more than three feature-length films.

"People often say we are in a golden age of documentary filmmaking, and that's true. The quality of documentary films, and their popularity among audiences, has never been higher," said Impact Partners co-founder Dan Cogan in a statement. "And yet this rising tide has not quite lifted all boats. Amidst growing institutional and popular support for great documentary directors, producers of documentary film are still underappreciated and underserved."
"Documentary producing isn't something you learn from books. It's like an occult knowledge acquired through mentors and practice," added DOC NYC artistic director Thom Powers. "The most important secrets of massaging finances, personalities, legalities and unexpected situations are only shared in closed rooms."
Other guest lecturers will inc
lude Victoria Cook, Geralyn Dreyfous, Heidi Ewing and Rachel Grady, Howard Gertler, Julie Goldman, Amy Hobby, the Sundance Institute's Tabitha Jackson, Sundance Film Festival programmer Caroline Libresco, Powers and others to be announced this fall. Cogan will serve as the workshops' moderator.

The fellowship will accept nominations until October 6, and winners will be announced at an awards event during DOC NYC, which takes place from November 12 to 19 in New York City.
For more details, visit impactpartnersfilm.com/fellowship.


Read more: http://realscreen.com/2015/07/03/impact-partners-to-launch-doc-producers-fellowship/#ixzz3gTbFrVUv